Haval: A Super Safe Place to be on Crazy SA Roads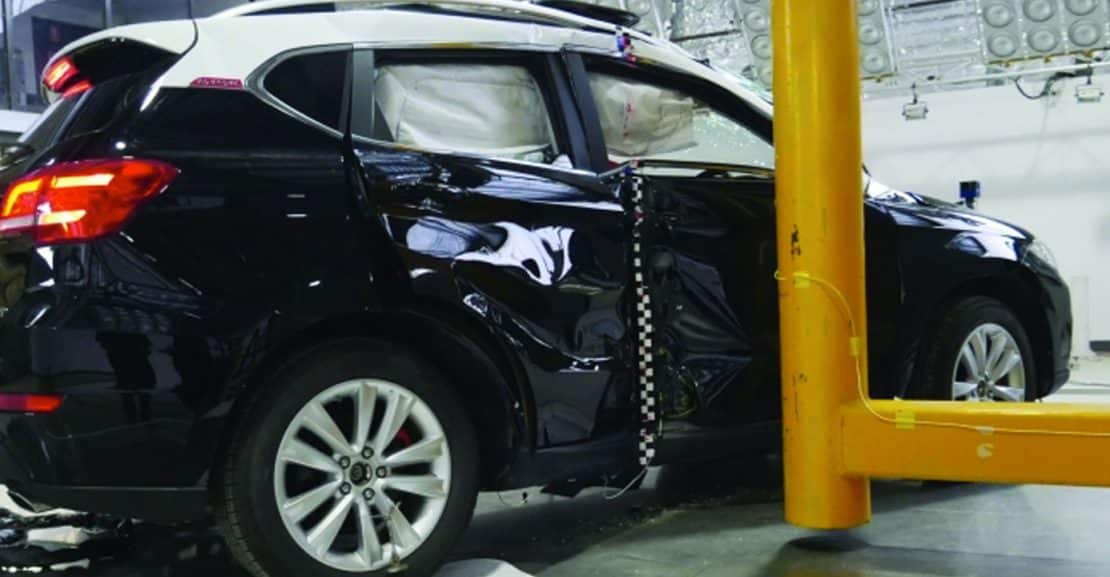 The statistics are in, and they confirm what most of us already know: South African roads are a dangerous place to be indeed – although not if you're in a Haval. More of which in a minute.
Last year 14 050 people died in crashes on our roads, according to the Road Traffic Management Corporation. And the Automobile Association (AA) notes that the situation is worsening, with preliminary Easter road fatalities up 14 percent over the same period last year.
Says the AA:
"Seen against the backdrop of the fatality statistics the past ten years (from 2008), these numbers prove that current road safety initiatives are simply not working. Since then, almost 135 000 people died in road crashes in South Africa.
"This is a shocking number which, without urgent intervention, genuine commitment from all role-players, and a complete change in the attitude of all road users, will never significantly decrease."
All of which means that when you're rolling on our roads, you want it to be in something as safe as houses. Something like a Haval H6, H6 C or H2 – with the latter getting a five-star rating in the stringent ANCAP (Australasian New Car Assessment Program).
The Chinese-spec H6, meanwhile, demonstrated its credentials by flying through arguably the world's most rigorous open rollover test in the Real Car Collision Laboratory of the China Automotive Technology and Research Centre (CATARC).
"We applied the most meticulous and uncompromising technological standards. This safety collision evaluation system met all the global market requirements," noted vice-president, Samuel Chen.
Compared with tests in Europe and the United States, this test is more rigorous, more comprehensive in content, and more adaptable to roads all over the world – it also attracted huge media and consumer interest. Especially as at the test site the Haval H6 was pushed at a speed of 49.8 km/h by the rolling machine, before rolling for three and a half rounds on the specially laid asphalt concrete pavement.
Among other things, data collected from the dummies showed head and neck damage probability for the driver at 0.3 and 5.3 percent respectively, and 0.3 and 6.9 percent for the passenger.
What was really interesting was the fact that the H6 used for the test came fitted with a sunroof, something that is normally held as a weak point. Yet such is the body strength of the vehicle, complete with its laser welding technology, that the doors kept closed, and no visible crush or bending was apparent in the A-pillar or B-pillar. There was also no sign of fuel tank leakage.
Of course, the H6 – along with the H2 and H6 C, notably in upper-spec variants – comes standard with six airbags, with the side and curtain airbags for driver and passenger timeously and dutifully deploying.
And naturally the H6 is replete with active and passive safety measures, as are the H2 and H6 C. Among them, ESP, EBD (Electronic Brake Force Distribution), and reverse camera – to but skim the surface of things. Meanwhile, in proof that God lives in the details, activating or deactivating certain functions is followed by an audible notification.
But then Haval's emphasis on safety is clearly apparent from the five-billion Chinese Yuan (about R10-billion) invested to build the largest world-class vehicle R&D technological centre in China, sprawling over 260 000 m².
As Tyrone Alberts, Haval South Africa's National Sales Manager, notes:
"As global leaders in the SUV world, Haval are focusing on safety as a paramount part of their strategy, and will continue to do so indefinitely,
"In fact, at the recent Beijing Motor Show, Haval had a special stand focusing purely on safety developments. It's something that the company takes very seriously, and every day we seek to improve our products little by little, and that includes our already stellar levels of safety."
Adds auto industry veteran Tyrone:
"We lead in everything from style to build quality to ride and refinement to price – and now safety, too."